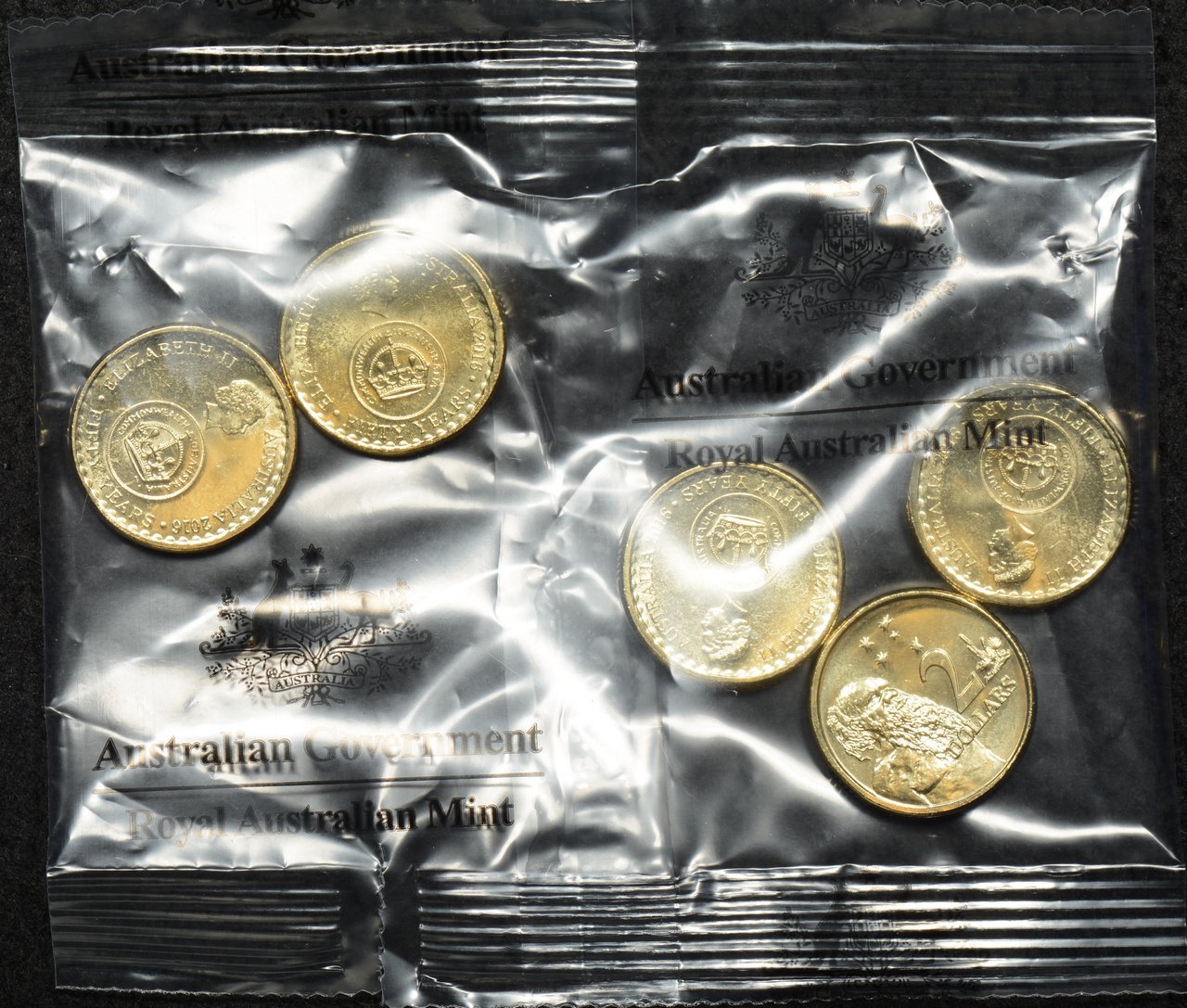 We have newly listed a hoard of Mint and security company rolls and bags in the two dollar denomination. Keep your eye on our newly listed items for more rolls and bags in other denominations to be listed in the coming month.
Collecting the $2 coin is becoming more popular with the release of more and more commemorative coins. We have just listed rolls from the first years of issue 1988 and 1989 (yes, the coins with the HH on the reverse) and the harder to find years 1992 and 1999. Then we have a run of Armaguard rolls from 2001 to 2006. Rolls and bags we have it all including the Royal Australian Mint issued collectable 5 coin bags of some of the coloured coins.
Also listed is a special signed folder of the 2016 Paralympic coin, the packaging autographed by coin designer Bronwyn King. As well as this we also have stock of the Possum Magic coins in the special "collect and keep" folder from the Mint.