Have you thought about how to store your slabbed coins? It's a difficult choice and you have to know what you want from you collection. Do you want to store them to view them and appreciate your collection? Do you need to store them in a safe or safety deposit box? Whatever your answer will determine how you store your slabbed coins.
If you want to store your slabs in an album to view at your leisure, an excellent solution for this is album pages made by Lighthouse. They are made from high density polyethylene (HDPE) which is completely PVC free. Shown above these rigid plastic album pages will suit 2, 3 or 4 ring binders. The plastic is moulded to the exact size for the slab (PCGS and NGC) and it neatly snaps together to keep them all secure. This is a perfect storage solution so you can view your slabs easily and the slabs themselves will not get scratched or damaged in these pages. These slab album pages are available under the code "encap slab" from your local dealer who stocks Lighthouse Coin accessories.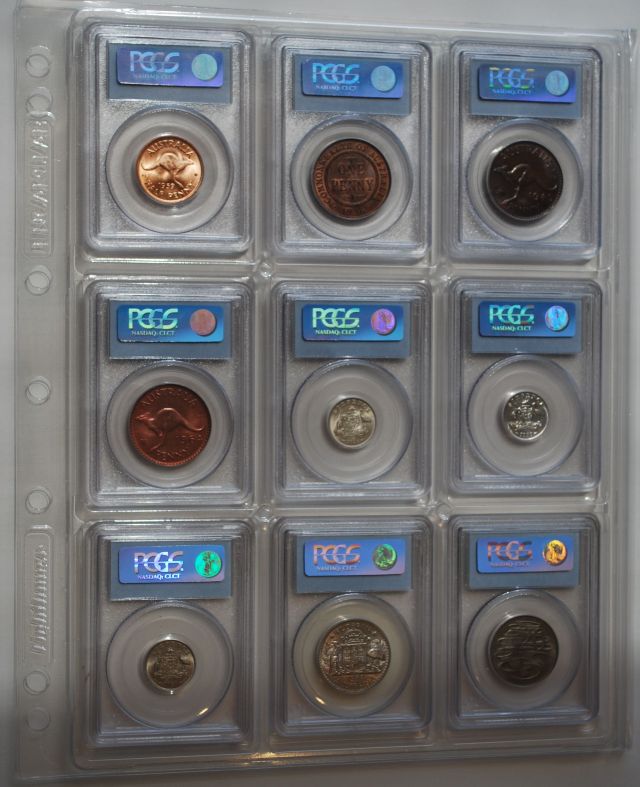 Whilst these album pages fit neatly into The Purple Penny albums, another option is this security case/ring binder I found at my local Officeworks store. This aluminium case made by Leitz (Esselte) shown below has combination locks on each clasp and an elastic belt to keep the pages from moving during transit. I have found this a useful secure alternative to storage of more valuable slabs.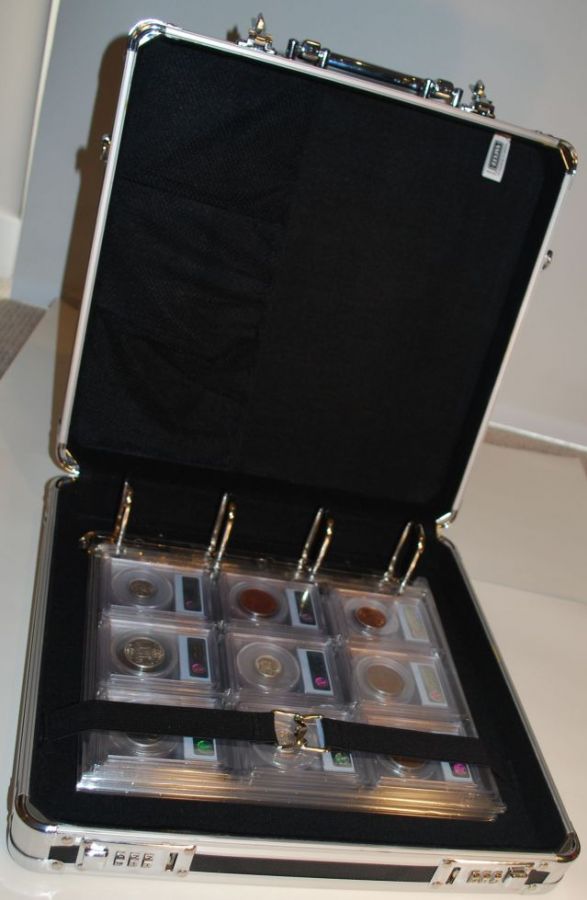 For storage where space is an issue slab storage boxes might be the choice for you. These don't allow for ease of viewing but are small and compact for storage in a safe or safety deposit box where space is limited. If you submit coins to PCGS they will return your slabs to you stored in these boxes.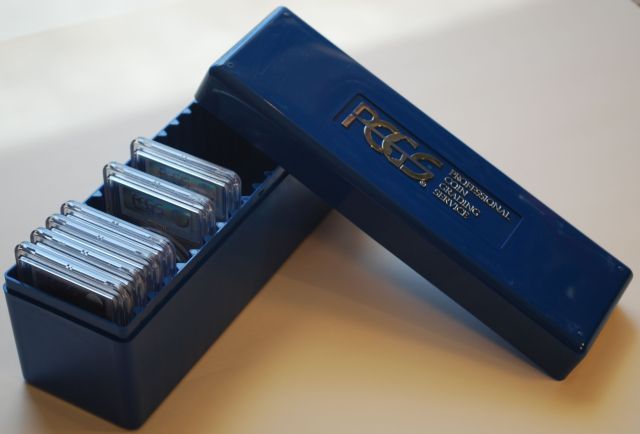 You can also buy a variety of wooden, plastic and cardboard boxes with compartments sized to suit your slabbed coins. Lighthouse make wooden presentation cases for single slabs and multiple slabs. How you store them is completely up to you!