Australian has a long history of producing enamelled badged for commemorative, celebratory, and fund raising purposes. Australian enamel badges can be found dating from the late 19th century to the modern day. World War 1 through to the 1950's was really the hey-day of the production for Australian enamelled badged. The most popular types of enamelled badges include sporting, fund-raising, military, and society badges. For example, enamelled regimental badges from the Australian Imperial force of World War 1 are extremely popular and command very high prices. The same can be said of sporting badges from World War 2 and earlier, with (as you'd expect) AFL, Rugby League, and Cricket badges being among the most collectable. If you're interested in fund-raising badges then generally the higher denomination badges are more collectable and have a higher valued, this is simply because less of the higher denomination badges were sold during.
Other areas of interest are Australia Day badges, radio club badges, bowling club badges, nurses badges, Red Cross badges, sporting club badges, trades union badges, and RSL badges. Generally the collector base for these types of badges is smaller and the prices for quality items can be less.
When you're looking at purchasing Australian enamel badges then condition is usually paramount. Ideally all the enamel would be present and there would be no discolouration. If the badge is gilt metal then the gilding would also be fully present and not damaged. The pin and latch on the reverse of the badge should also be fully intact and not too badly bent. Of course you'll find that base metal badges tend to sell for less than silver badges, and similarly gold badges command the biggest premium. This is a combination of the value of the metal but also the scarcity of the numbers of precious metal enamelled badges that were released.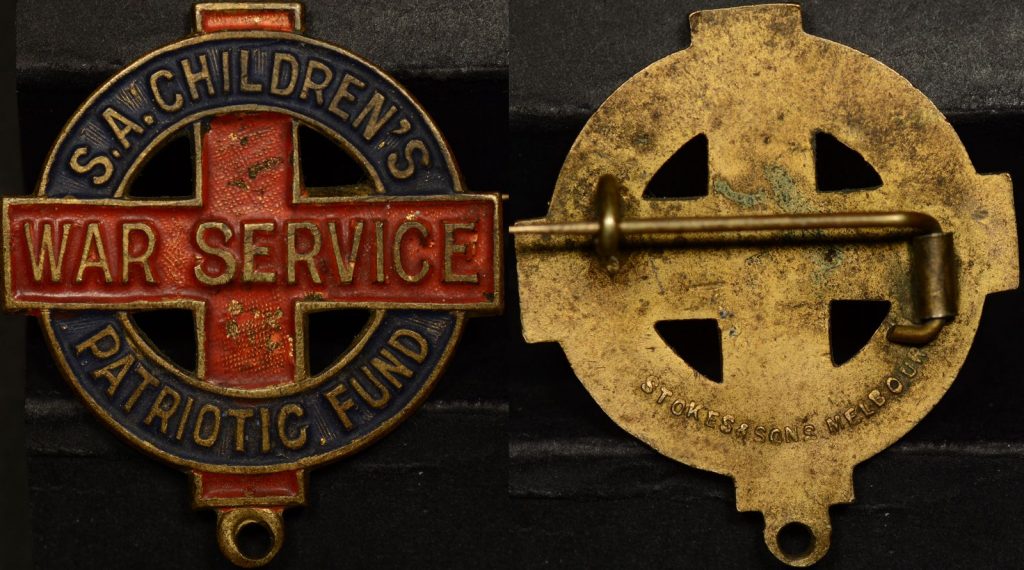 If you're looking for the value of any Australian enamel badges then you could Contact Us or trying searching past auction results on a site like Noble Numismatics.