The Purple Penny was the target of coin theft that occurred on August 28th 2020. A man and a woman visited our shop on Hurtle Parade in Mawson Lakes on Friday afternoon and stole an album of coins. The details of the theft can be found in the police link below and your help with identification of the offenders is appreciated. Please share the post and call Crime Stoppers if you have any information 1800 333 000.
South Australia Police Facebook post
A black Purple Penny album (without the slipcover) was taken containing many coins all of which are errors and varieties. These were Australian pre-decimal halfpennies, pennies, threepences, sixpences, shillings and florins with minor errors. These may be planchet flaws, edge bites, partial collar errors, broadstrikes, cuds, split planchets and varieties. The album also contained some world errors in particular from New Zealand and Great Britain.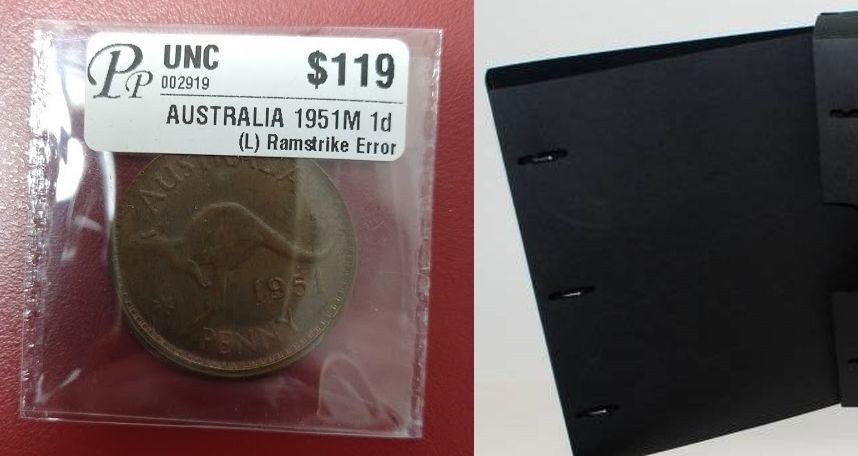 Some of the stolen coins exactly as imaged are seen below. If you see these exact coins we urge you to contact Police.